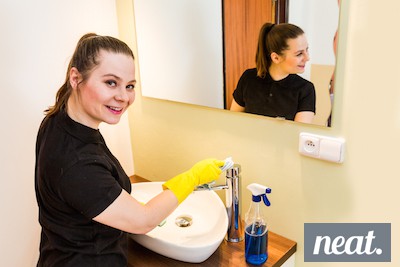 What We Offer You
– Market leading wage of £10.00/hr + tips.
– Earn up to £400/wk as a full-time cleaner.
– Work in areas close to home.
– Flexible hours. Tell us what's best for you.
What We Ask From You
– Happy to use your own cleaning products.
– Work as a self-employed cleaner.