September 21, 2018 by Sean Parry
---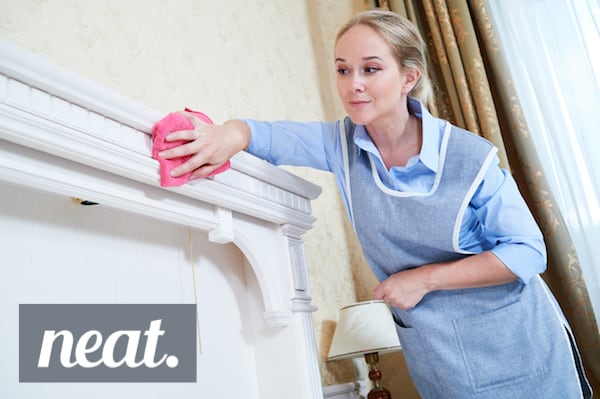 Are you looking for work? If so, maybe we're the perfect match.
Being a cleaner is a tough job. No one denies it. And no one likes cleaning toilets. But there's no perfect job. And whatever you do, whether you're a Hollywood film producer or a high-profile Olympic athlete, there will be parts of the job that you wished you rather didn't have to do.
But working at Neat might actually be a perfect match for you. Are you looking for work to fit around your schedule? Maybe you have kids, or other commitments? Maybe you'd prefer not to work evening or weekend shifts. Or maybe you just don't want to be tied down to a 9-5 office existence. If this rings true, then read on.
At Neat, we're looking for a particular kind of person. Someone who prides themselves on being organised, on-time and professional. Someone who takes pride in their work. We're super picky about who we take on and typically only 1 person makes it through for every 100 that apply.
But in return you'll be paid a rate that is unmatched by our competitors. And as we cater for London's wealthy, you'll get to work in some beautiful properties across the capital. Whether it's a penthouse apartment overlooking Canary Wharf, or a beautiful Georgian mansion in Notting Hill, no day will be the same.
So if you think you belong in that top 1%. And have what it takes to join our elite team of cleaning rockstars. Then apply to us today.
We're Neat.
London's Premium Cleaning Company.