September 4, 2018 by Sean Parry
---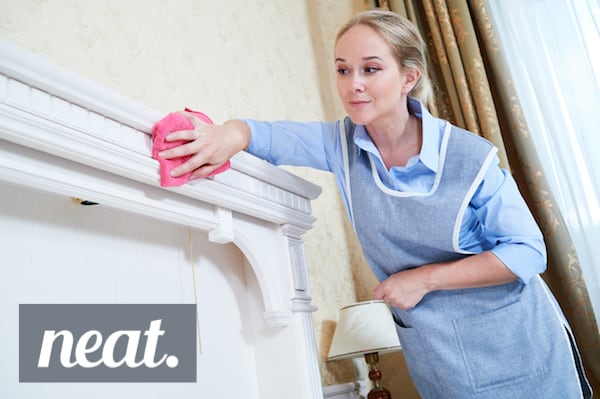 As we know too well, it's generally very difficult to find good reliable cleaners with experience. After all, you're entrusting them with your home, so you want to make sure you make the right decision.

Before starting your search, it's worth asking yourself what's your budget.

Generally, you will pay more for a cleaning company (or agency) then finding an independent cleaner directly. The additional cost will likely go into some or all the following: vetting the cleaner, running background checks, insurance cover, holiday cover. Are these additional services worth paying extra for you? To get a ballpark idea of hourly rates, take a look at our article here.

You'll also need to figure out how often you would like your home cleaned (weekly / fortnightly / ad-hoc) and what you would like covering off – based off a standard checklist like ours here or one that you would like create specific to your household.

Now that you have your monthly budget and both the independent cleaner and cleaning company costings, you can then decide which group to focus your search on.

1) Independent Cleaners –

Many people decide to go down this route as cost is a major driver of the decision. In this case, it's always worth asking friends and family, as they will likely be able to share their experience with you, both in terms of quality of he job done, reliability, manner etc.

If you're not able to get any recommendations, then you should search both online and offline. There are a number of online directories where independent cleaners advertise their services – the most popular one in London is probably Gumtree. It's also worth checking out Facebook local groups.

In the offline world, newspaper classifieds sections often have cleaner adverts and of course, some (smaller) shops will still have some cleaner advert cards stuck to their front windows.

This process is usually quite time consuming, so for those people with less free time and (maybe) a higher budget, going down the Cleaning Company route below can offer worthwhile benefits that justify the higher costs.

2) Cleaning Companies –

A simple Google search is a good start e.g "cleaner north london" will give a list of Google's top recommendations. As well as online directories such as Gumtree, you'll find other agencies and companies on there.This list of results is what Google thinks is most relevant and appropriate so it's a good starting place.

Other online directories such as Yelp and Yell also have cleaning companies listed with reviews attached, so again this is a good place to check.

A good next step is then to do a bit of prior research before contacting them. As well as checking out pricing, you should check out reviews as well. Usually, each company will have a Google profile listing all reviews. There may also be company reviews on Facebook, Yell, Yelp, Trust Pilot and others. It's worth reading some of these including any 1-star reviews to get a feel of any recurring issues as well as seeing how customer services deal with such complaints.

Now get in touch with your shortlist. Being able to get through on the phone (without holding for too long) is a good test. If you had an issue that you wanted dealing with, you'd probably want it resolved quickly. The same goes for the time it takes to come back to an email enquiry. Call a few companies up to get a feel of how their customer services team operate. There will likely be some issues (hopefully not too serious)  once you engage a cleaner / cleaning company so having an attentive and understanding customer services team is important.

Summary

There is a degree of trial and error with taking on a cleaner or cleaning company. As every individual is different – some more experienced than others, some more punctual than others etc – it may take a few cleans to finally get what you're looking for. But don't despair, once you find a great cleaner, they will free up your time to do the things you enjoy. And there's few things better than coming back to a neat and tidy home.

Here at Neat, we're a domestic cleaning agency covering central London (zones 1-3). We focus on providing a premium level of service and typically take on less than 1% of all cleaning applicants. If you're interested in finding out more about our services, then please click here.