September 14, 2018 by Sean Parry
---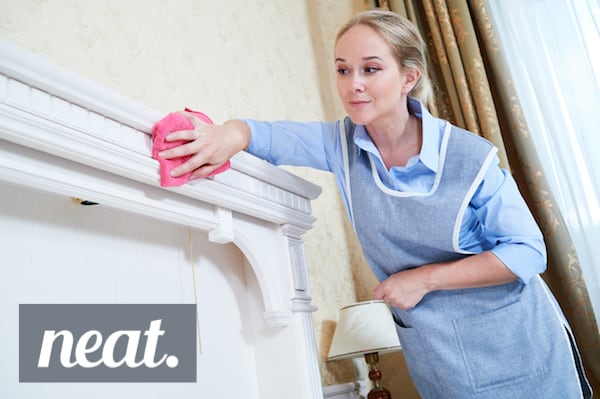 Below we give our recommendations for the most effective cleaning tools, equipment and products in our experience. We've added the Amazon link to each product in case you want to try them out. It's also a great idea to look at the Amazon reviews as well to give you a better idea of pros and cons.
TOOLS & EQUIPMENT
Vacuum: Henry is the classic all-rounder. There's a reason it's stood the test of time.  The Miele Pet Vacuum is also fantastic and it's higher suction power is great on carpets whether you have pets or not.
Mop: Vileda is the classic string mop, easy to wring out and great for corners. We'd suggest using this in conjunction with the eCloth Mop which is particularly good as its wide flat head can cover wood / tiled flooring much more quickly than the string mops.
Cleaning Cloths: Unless you have clean cloths, it doesn't really matter what products you use. We suggest you should use 1 clean cloth per room. Use microfibre cloths that pick up the dirt in their rippled fabric. You can buy these in bulk, wash them regularly and they last forever (as long as you don't wash them with fabric softener which damages the material). Clay Roberts is a good cost effective option.
Squeegee: Using these on glass or mirrors prevents any cloth marks appearing. You can generally pick some up for less than £10 and they really make a difference. The ones from Oxo are a good option.
Drying / Polishing Cloth: Makes drying glass so much easier and effective by withdrawing the moisture. They have a finer microfibre material than the standard cleaning cloths. The eCloth Polishing cloth is great for getting a shine on taps – it's expensive but worth it.
Washing Up Pad: Again the eCloth pad is a good durable option. Has both softer side for glass etc and a rougher metallic side for hard grease
Feather Duster: The best dusters will trap the dust in the feather rather than push it from one place to another. Incredibly, we find that ostrich feather dusters are the most effective. There's no particular brand (although we like the Lakeland ones) we prefer but try to get one with a telescopic arm to access hard to reach corners.
Old Toothbrush: Perfect for cleaning corners of sinks, around taps, and oven buttons. Obviously keep separate brushes for the bathroom and non-bathroom.
CLEANING PRODUCTS (CORE)
You'll want to have the core products below to use either daily or multiple times per week. The specialist products are great for more ad hoc use.
CLEANING PRODUCTS (SPECIALIST)

We hope you've found this list useful. Have we missed any out? Do you have any favourites? Just let us know if the comments section below.