Trusted Battersea Cleaners
90%+ average rating | 6-day-a-week service | Fluent English Speakers
We'll email you a quote & offers. Unsubscribe anytime.
Why Book A Neat Cleaner?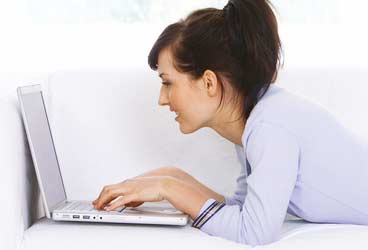 Battersea's Top 1%
Just 1% of all cleaning applicants make the grade at Neat Services. So if you're looking for the very best for your Battersea home, you've come to the right place.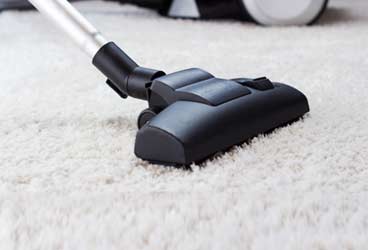 Easy Booking & Scheduling
We're open 6 days a week – Monday to Saturday 8am to 6pm. Call us or book online in 60 seconds to schedule your clean.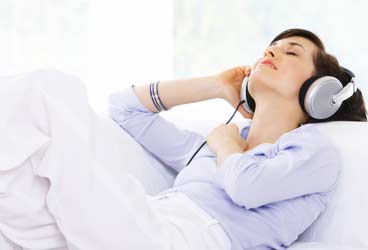 Enjoy your free time
A decision to book a Neat Services cleaner is a wise one. You don't have much free time. Enjoy it doing the things you want to do.
Leave Your Cleaning To The Professionals

Simple online payment
Long gone are the days of forgetting to leave the cash out for your cleaner. At Neat Services, all payments are processed seamlessly and the day after the successful completion of each clean.

6-days-a-week Customer Services
Our team is happy to schedule cleaning for your Battersea home Monday to Saturday 8am to 6pm. Our average enquiry response time is just 14 minutes!

£2m insurance cover
Don't worry – your Battersea home is in safe hands. All cleaners on our platform are backed by a comprehensive £2m insurance policy.

Battersea's Top Rated Cleaners
Our cleaners need to maintain a 90%+ average job rating to continue to work with us. So if you're looking for the very best cleaning service for your Battersea, you've come to the right place.

Any problems? We'll make it right.
We realise that a perfect clean is not possible each time. Unhappy with a clean? We'll send another cleaner to re-clean for you for free.

On-Time & Professional
We place a big emphasis on the professionalism and attitude of the cleaners we work with. You won't find more professional cleaners in Battersea than ours.
Your Battersea Home Is in safe hands
Keeping Battersea Beautiful
Battersea has many claims to fame including the iconic Battersea Power Station and of course Battersea Dog's Home. Nowadays Battersea is mostly a domestic borough with fewer corporate properties to clean than other London districts. Nevertheless; with a population approaching 100,000 people Battersea needs an army of cleaners. Of this task force, those working with Neat Services are the best of the best. Our cleaners aim to keep Battersea beautiful and grime-free.
Premium Domestic Cleaning & Housekeeping
Our recruitment drive and process are incredibly robust and rigorous. We can actually put numbers to that: only a fraction of a single percentage of applicants succeed in becoming fully fledged Neat Services cleaners. Our cleaners and customers can feel secure in the knowledge that our staff are reinforced by a powerful £2m insurance scheme. All cleaners are fluent English speakers making communication easy and enjoyable. Our friendly and attentive cleaners will have your property looking spick and span in no time at all! This culminates in our 90%+ average job rating.
Flexible Cleaning Services in Battersea
Whether you prefer routine, scheduled cleaning or one-off cleans at your discretion –Neat Services is more than capable of providing the service you require. Sometimes it's easier to just book a one-off clean, especially if you'd like to evaluate our punctuality and performance. In the long run, scheduled cleaning services are more modular and thus more cost-effective. You can trust Neat Services staff to stick to their schedule and keep your home looking lovely, day-in day-out.
Services provided across Battersea
AREAS COVERED IN BATTERSEA – Battersea, Clapham, Clapham South, Nine Elms, South Lambeth, Stockwell, Vauxhall
POSTCODES COVERED IN BATTERSEA – SW8, SW11
Deep Cleaning Services
Sometimes something happens and the only solution is a full deep-cleanse of your property. Many companies will purport that their staff are capable of such intensive cleaning but few have the grit and determination to get the job done. Here at Neat Services , our cleaners are dedicated to destroying dirt and halting mess in its tracks. No one but a Neat Services cleaner can get your property gleaming in such a short space of time. Our deep cleaning services are fixed-price, based on the number of bedrooms in your house. Give us a call to find out more.
Domestic Cleaning & Office Cleaning
Although Battersea is largely residential these days we feel obliged to point out that our cleaners are happy either in office or home. You'll get the same level of attention to detail and the same great standard of cleaning regardless of your property type (residential vs commercial).
Hundreds of happy clients in Battersea
Jenny did a wonderful job cleaning our flat! She left our stove, oven, toilet, and tub looking good as new. Communication with the office was also fantastic, and we will be looking to use them again in the future.
They were friendly and efficient and did everything to an extremely high standard. Very professional and definitely an asset to the team at Neat. I would recommend your services to any friend or family.